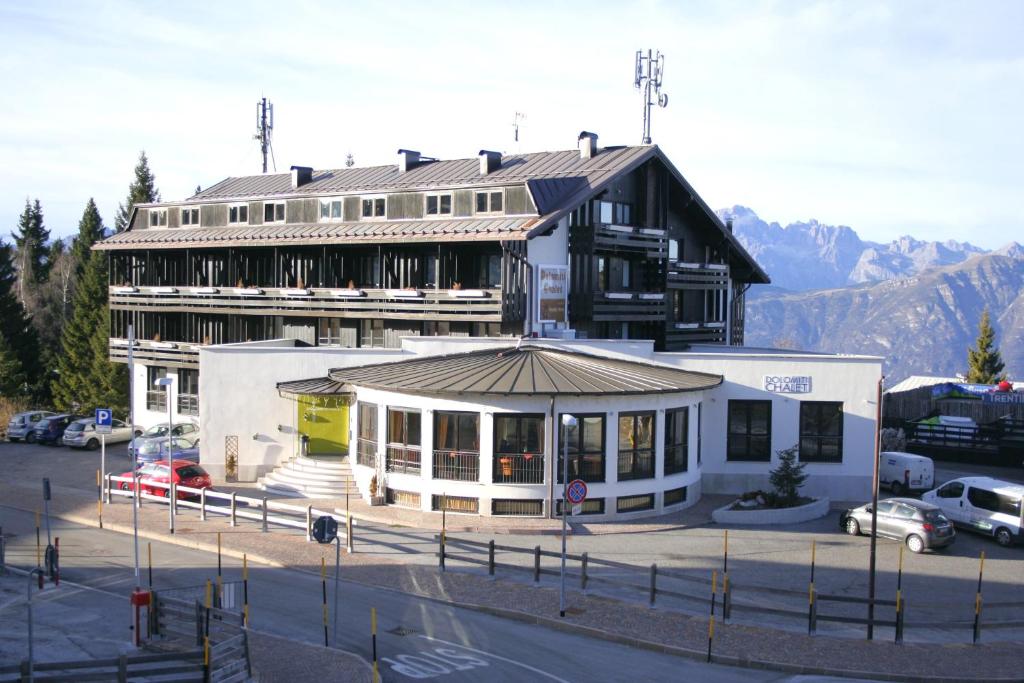 YOUR FAMILY HOTEL
ON MONTE BONDONE
The Dolomiti Chalet Family Hotel is a modern and welcoming hotel on Monte Bondone, which combines attention to detail and tradition, in perfect Trentino style, ideal for a long holiday, as well as for a last minute holiday. The new management reopens the doors of the Dolomiti Chalet, recently renovated, and awaits you to satisfy your every desire within comfortable and well-kept rooms, with enchanting views of the mountain peaks. All rooms, furnished with taste and attention, are equipped with telephone, TV, hairdryer and mini-bar.
You can choose accommodation with breakfast or half board. Located in an enchanting alpine landscape, in winter our structure is perfect for all winter sports, from downhill skiing to ski mountaineering to snowboarding and cross-country skiing. Treat yourself to the beauty of the mountain area even in spring and summer.
A FAMILY HOLIDAY
BY DOLOMITI CHALET
Fun and activities for the whole family on Monte Bondone.

01.
Monte Bondone, the Alp of Trento
Summer on Monte Bondone
The Monte Bondone is also called the Alp of Trento. As the city of Trento is central to its mountain and offers a spectacular panorama of the mountain ranges and peaks of Trentino. It can be discovered in its most beautiful and picturesque spots in the company of Alpine guides or experts to better understand their natural and environmental features, the centuries-old traditions and genuine flavors. The Monte Bondone is the ideal environment for relaxing and entertaining horseback riding, biking paths stimulants or rock climbing. It lends itself to flights heady gliding and paragliding. Of great satisfaction are trips to the mountains that frame the wide green Viote. Here is an example of the bog plain bog of the Alps, rich in plant species of special natural value and invertebrates, as well as the rare water beetle. A must see is the Integral Natural Reserve, where grow more than two thousand species of plants and flowers from the five continents.

02.
Nature, relaxation, fantastic slopes, fun for young people and families.
Winter on Monte Bondone
Downhill skiing, snowboarding and alpine skiing are winter on Monte Bondone. The Monte Bondone is the Alpe di Trento. A few kilometers from the city, is a major ski area easily reached by public transport and the ski bus. Tourist destination in the center of the Adige Valley, Monte Bondone is over 2000 meters and is a natural terrace from which to survey the 360-degree panorama of Trentino, from the Adamello Brenta Dolomites. The ski area offers a modern network of ski lifts and downhill runs on different sides of the mountain, a fun snow park, a functional center of the bottom in the sunny Conca Viote and a system of artificial snow to ensure skiing conditions. You can practice with great satisfaction even ski excursions, especially the mountains that surround the fan Viote.
OUR
SERVICES
We make sure that your vacation is full and relaxing at all times, from when you book the room when you get home.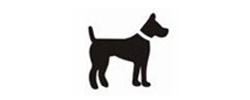 LITTLE PETS
ALLOWED
Do not give up the company of your faithful friend,
we welcome you!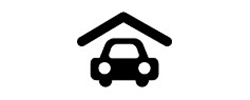 COVERED
GARAGE
On request there is the possibility to arrange your car in the hotel's covered and guarded garage.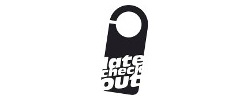 LATE
CHECK-OUT
Do you want to fully enjoy the last day of your holiday?
Leave your things in the hotel until the afternoon.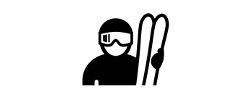 SKI-SNOWBOARD
COURSES
To not miss a minute of your holiday, write us what you would like to do and we will organize it for you!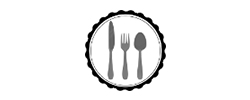 PACKED
LUNCH
Snow day or excursion?
No problem, we'll prepare your take-out lunch!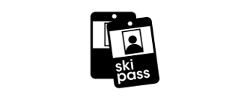 SKIPASS
BOOKING
Let us know your needs in advance
and pick up your ski pass when you arrive!